1. Best Automatic Sanitary Pad Making Machine+Auto Bagger Program System
Servo driven, intelligent HMI touch screen man-machine interface
2. Tension System
Tension control with buffer system, automatic web guiding system, to ensure materials stable working at zero speed splice.
3. Driven System
Servo drive, digital size change, ensure run synchronously at full process.
4. Driven System
Servo drive, digital size change, ensure run synchronously at full process.
5. Safety System
Safety guard for operating side, emergency stop switch, security identifier, safety pull wire at driven side.
6. Auto Pack System
Auto stacker and Packaging machine to be defined by customer need.
7. Web Guiding System
BST ,Germany/FIFE, USA
8.Automatic Sanitary Pad Making Machine Customized Function Available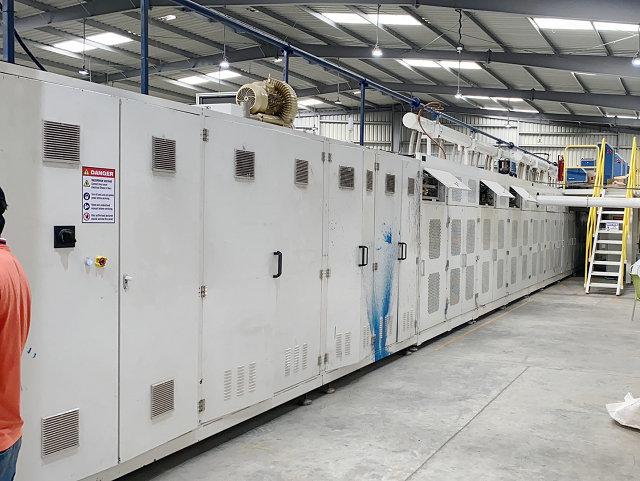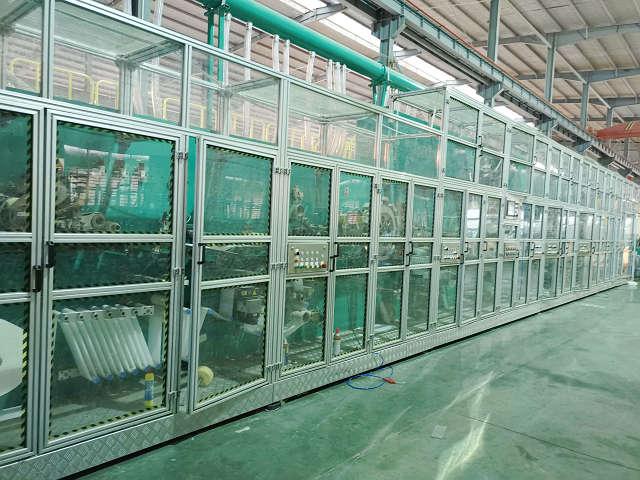 Best Automatic Sanitary Pad Making Machine+Auto Bagger
| | |
| --- | --- |
| Dimensions(L×W×H8) | 31m*4m*5m |
| Design Speed: | 1200ppm |
| Stable Working Speed: | 1000ppm |
| Rejection Rate: | ≤3% |
| Efficiency: | ≥85% |
| Power Source: | 380V,50HZ |
| Machine Capacity: | 290KW |
| Air Pressure: | 0.6-0.8Mpa |
| Machine Weight: | 50 tons |
Sanitary Pad Making Machine in Columbia, design speed 1200ppm, stable working speed 1000ppm, size is 150mm, core is fluff. Columbia have huge market for the pantyliner.
Two different cores are available, ultra thin sanitary napkin and thick pulp type sanitary napkin. This machine also can produce cotton soft sanitary napkin and dry soft sanitary napkin.
This machine is with two auto baggers which higher the efficiency for this customer and reduce lot of labor cost, and help customer to get more OEM order from market.
This Sanitary Pads Making Machine is easy for maintain and easy to operate for local engineers so this machine has gained the trust of many customers.